Contractor Marketing Resources
Our contractor marketing podcasts are for busy professional tradespeople who want to learn how to grow their businesses on the go. Download episodes for the latest news on how to use printing services to market your business effectively and affordably…
---
Good the Bad and the Boring – Contractor Marketing Podcast Episode #1
Have you really thought about your contractor marketing? Join us today as we look at the three categories of contractor marketing, the good, the bad and the boring!
We are going to start with the boring side of marketing which is what most contractors gravitate to. We will give you enough information to know what boring marketing is and show you how to stay away from it! We also help you discover how to move your marketing in the right direction so you can get an actual return on your marketing investment and not feel like you are throwing money into a black hole. You know you need to market and this episode will help you know if it is actually working.
---
The Good The BAD and the Boring -Contractor Marketing Podcast Episode #2
This one is about the types of bad contractor marketing pieces what to look for and what not to do. We are going to talk about bad marketing and what a bad marketing piece really looks like. No real compelling offer to the consumer. We discuss architectural renderings and other construction documents, as well as the proper and improper place to put your information and logo.
Why do cluttered ads get glossed over by the consumer? And why don't cluttered ads bring you the return you would like?
Why advertising savings in dollars are more effective than percentages.
We discuss why some discounts actually can scare potential customer away. Why some postcards pull better than others even with the same content on them.
---
The GOOD The Bad and The Boring-Contractor Marketing Episode #3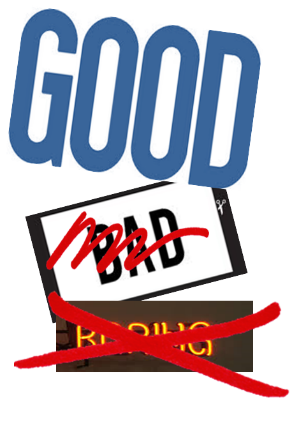 This one is about GOOD contractor marketing, and how to create good direct response printed materials with a call to action. We go through seven steps to creating a successful ad and how you appeal to your audience's emotion. How to get your piece of marketing in the A pile. What makes it captivating is it the headline the offer could it be both?
We discuss how to have your marketing be the information giver: prescreens customers, predisposes customers, and warms them up for the sale. We go over what printing services you need to have great marketing and what you should expect so that you don't get bullied by sellers of bad advertising.
---
Interview with Sandi Burnside with CC Logan on Contractor Marketing
Sandi specializes in working within the construction trades.
Why the marketing piece of it is so crucial in getting your name out there.
Figuring out a system.
Why when figuring your target market it goes farther than just demographics
Is there a gap in the market that you can step in and fill?
Target marketing campaigns creating a very consistent touch what it looks like.
We talk about the seven touches of marketing.
We talk about the importance of relationship building through multiple touches.
The importance of using the WWIFM principal in your marketing.
A strategic alliance is when you and another business go into a loose partnership, and help each other make extra profits. Alliance is a really good word!
For example, a handyman and a painter may refer each other and give each other a referral fee or vice versa. Suddenly each one of these business owners has a "sales person" working for him with no wages or salaries, no additional insurance or vehicles.
There are many types of strategic alliances and today we will go through a few. Toward the end I'll go into detail how I've set up one of my alliances.
---
The question was "What is the most profitable marketing Strategy? My response was! #30 

The question was what is the most profitable marketing strategy? My answer was you have to change your mindset! The most profitable strategy is mindset. What is mindset? You have to believe that you deserve to be profitable. Believe that your products and services are going to benefit your customer. When your customer does business with you, they should feel like they were given more than they paid for. Whatever transaction that transpired benefited both.
This is where the mindset comes in because if you don't feel good about the way you do business, only think of your customer as a profit center without then receiving a benefit, then you will never be able to have the right mindset to put together a great marketing campaign that will give you a great return. Or build your business that you can run by yourself or sell in the future.
---
The One About Having Other Businesses Sell Your Contractor Services CHA CHING episode 63 


Why would you even consider forming a strategic alliance? A strategic alliance is ideal when you have a specific group of people you want to market to and there are other non-competitive businesses already dealing with them. Or like in my case, my partners have a service to sell their clients as an add on.
---
Making your customer FEEL important-Contractor Marketing #12 

How to make you customer feel important-Contractor marketing
Are you making you customers feeling important?
Who's the boss? Think again.
How many ways can you do it?
What is eyejot and how can it make them feel important
Be creative and use printing services to send them weird stuff
How about thanking them on social media?
Social media has a multipurpose effect
Question of the week: If you could not actively or directly go after new business how would our business fare?
That's after you panic.
---
What is a Target Market?
What is a Target Market?
Are you hitting the bull's eye?
Are you specific on who you want your ideal customer to be?
What is their age?
What is their income, profession?
Are you missing the target because you are trying to sell the way you purchase and they can't relate?
What's your plan to get to get to your target?
Are you using your partners in a good way to get there?
This week's question: You have two lead sources. With Lead source A you receive 20 leads and you close 25 percent. Each lead costs $100 so your net profit is $500.00 per sale. With Lead Source B you receive 10 leads. Each lead costs you $200 and you close 60 percent so your net profit per sale is $450 Do you keep both sources or get rid of one and put more money into one another. Why?
---
Kerry Heaps on Follow Up Techniques That Make $en$e Episode 121
What is true follow up? It's what happens after you make a presentation.
There are 5 areas we can improve on to increase our profits for now and the future.
The question is, are they going to buy now or are they going to buy later?
If you start with the notion that that they ARE going to buy at some point then you also have to follow up with some sort of program so that you will get them when they buy later and it's not your competition that gets the sale.
Some of the biggest areas many business owners could improve on is follow up. It is our job as the contractor to set up that expectation of the follow up.
The key is never give up.
---
Bonus Interview Beating the Competition on Price Brad Blanton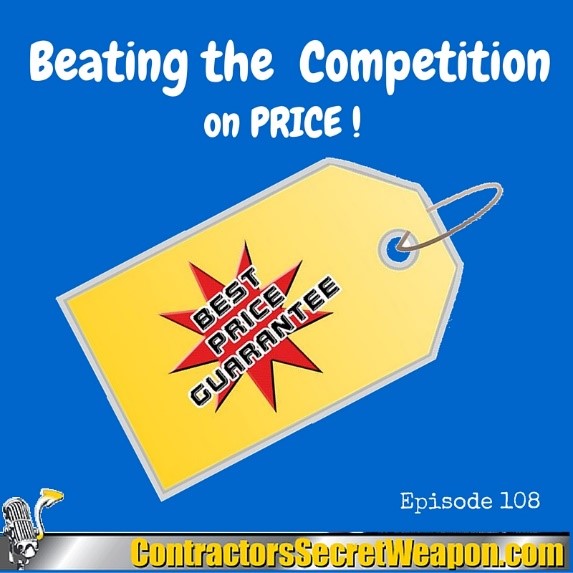 How to compete on price against your competition.
Most new business owners and many long time business owners haven't gotten past the price competition thing. It's actually a mindset and as we will see, it may be YOUR mindset.
We all run into price competition, but it's how you handle that will determine many things. It will determine how profitable you are and it will determine your long-term longevity in business.
Interview: How To NOT Compete On Price
This podcast is loaded with nuggets of information about mindset, professionalism, follow through and having an expectation of giving the most perfect factual, jam packed presentation so that when the customer receives that information he knows that he's getting value for the price that he is willing to pay.
---
Videos
---